What is Micorblading?
Microblading, also known as microstroking, is an advanced brow embroidery technique whereby a superfine row of needles is used to create thin, hair like marks on the skin, which lasts up to 1 to 3 years.
It is ideal for creating a very full and realistic looking brow, and is becoming an increasingly popular method in permanent makeup.

One, two or even three different shades of pigment can be used, creating a single, double or even triple layer brow tattoo, giving a 3D, 4D and 6D brow effect.
The treated brows are usually a little tender, and the color a little darker than the healed result – but they are not normally so dark as to be unsightly. Normal activities like work and socializing can generally be resumed the same day. They lighten considerably to a softer tone over the next 10-14 days.
What is SofTap?
​
SofTap cosmetics is the easiest and gentlest way to implant semi-permanente color into the skin. The SofTap needles are designed to provide maximum comfort, fast healing, complete control, little or no touchups, and most important of all, for a fuller natural looking brows .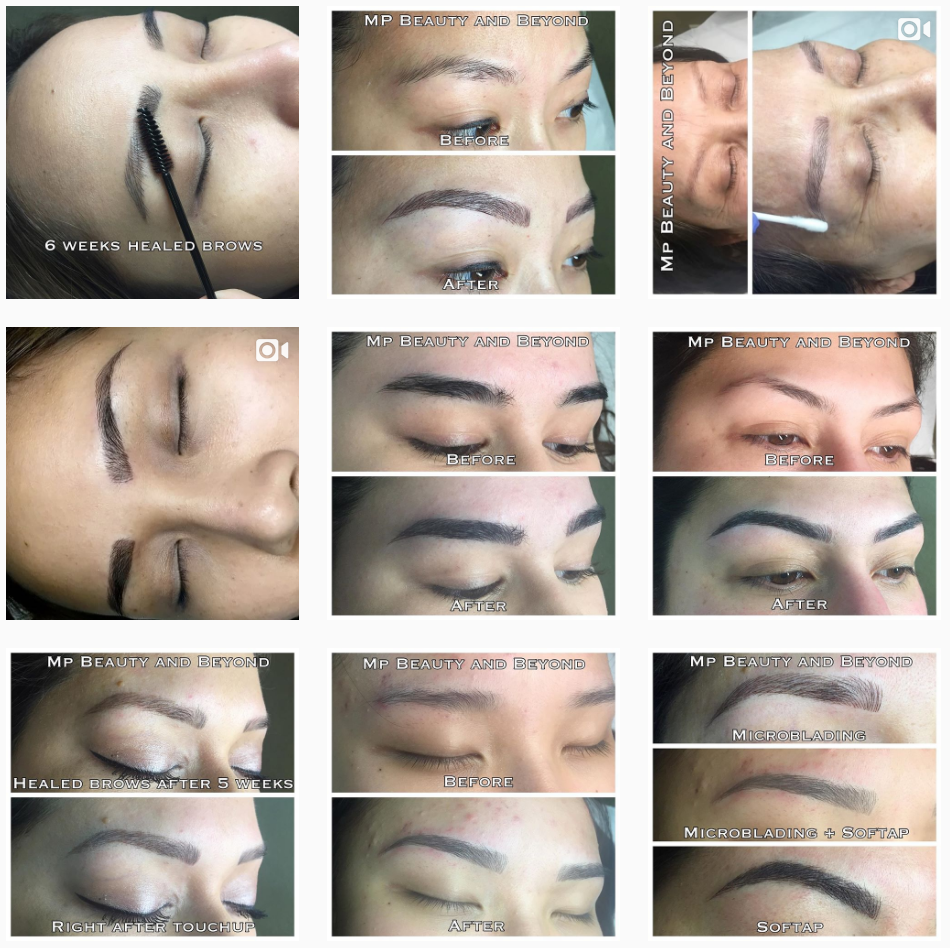 " I took my cousin to MP Beauty & Beyond and came out looking so much better looking! Minnie is new to the industry but does an excellent job!! Very professional! Made everyone very comfortable and was friendly. Highly recommended!"
          ~ Jun K.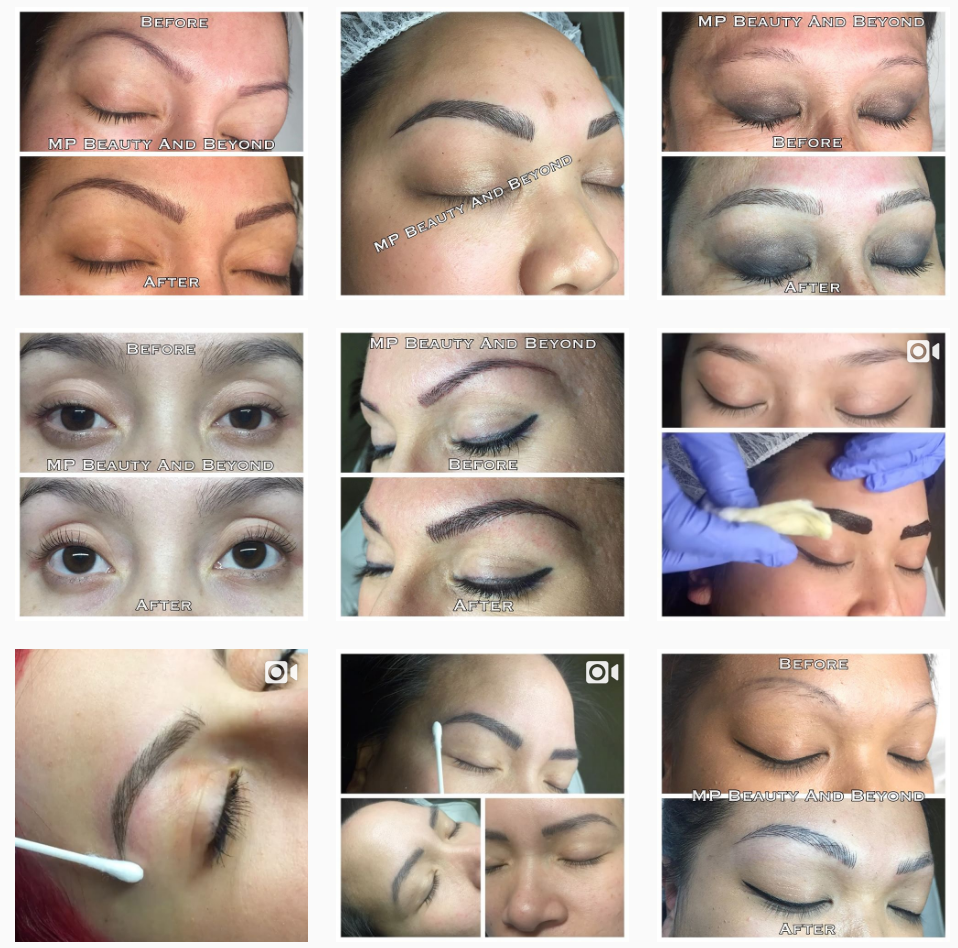 "Had my eyebrows done by Minnie today. I was super nervous coming in but she made me feel at ease. I thought it would be painful but the whole process was easy and fast with her light strokes. Love how my eyebrows came out. They look so natural.  Will definitely be coming back to her for my touch up. I highly recommend her."
            ~Sammie P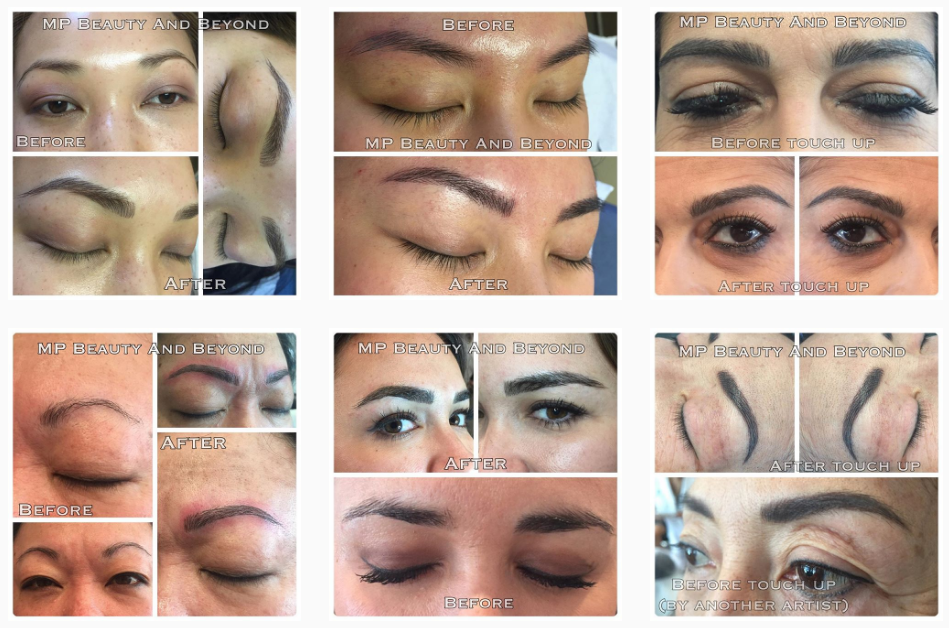 "I got my eyebrows done about a month ago, and just recently went back for my touch up  and I'm very happy with the way they turned out, I'm very happy with the shape, Minnie is really professional and patient she listens to what you want. I recommend her if you're thinking of getting microblading. I will definitely go back to her."
             ~ Alicia V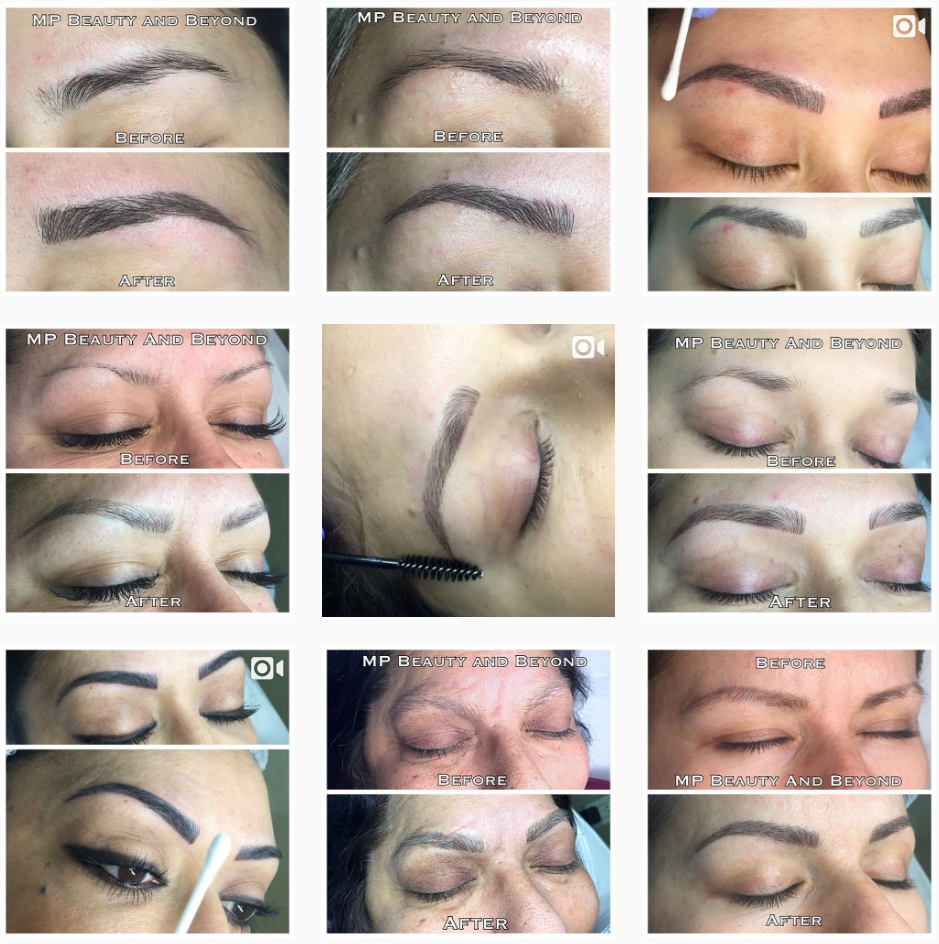 "
I just got my eyebrows done on Saturday and I love love love my results!! My eyebrows turned out so good. Minnie made this whole process a wonderful experience. This is my first experience in microblading so I was a little nervous and unsure what to expect. She answered all my concerns beforehand and throughout the whole process made sure I was always comfortable. Afterwards she explained the aftercare and gave me tips and advice to ensure my eyebrows healed well to get the best possible results. She even gave me a little aftercare bag! 

My eyebrows are so full and natural looking. My favorite part is spending less time doing my makeup and being able to get ready and go out in a lot less time! Especially being a mommy of two little ones, time is precious! 

Minnie is extremely knowledgeable, professional, and so sweet! I definitely recommending going to her! She truly cares about each of her clients needs AND does amazing eyebrow work! I will be going back to her for any future touch ups and will definitely be referring my family and friends."
                                                                                                                  ~ Chanel M